full width paragraph
WCEC 2021 ANNUAL MEETING OF MEMBERS
SPECIAL DRIVE THRU MEETING DUE TO COVID-19 PRECAUTIONS.
Wednesday, June 16, 2021
4:00 - 7:00 P.M.
EL CAMO MIDDLE SCHOOL
MUST BE PRESENT IN VEHICLE TO VOTE!
$20 Bill Credit, Attendance Gift, and Entry for Prize Drawing for each Member Who Votes!
 
DRIVE THRU PROCEDURE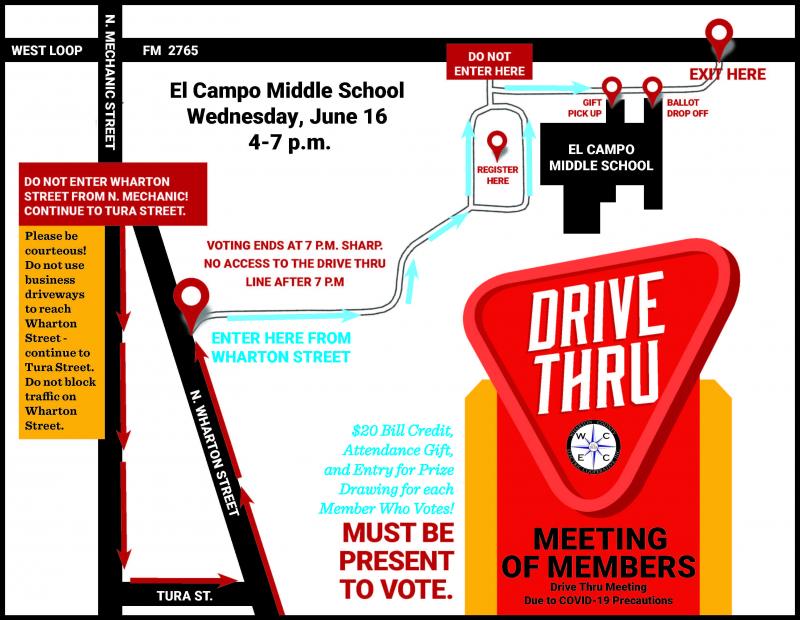 MUST BE PRESENT IN VEHICLE TO VOTE!


Each member who votes will receive a $20 bill credit, an attendance gift, and entry into the drawing for WCEC's fabulous door prizes!
Drive thru line will open at 4:00 p.m. Voting will end at 7:00 p.m. SHARP. No access to drive thru line allowed after 7:00 p.m.
Enter El Campo Middle School parking lot through the back entrance off of N. Wharton Street. 
There will be multiple Registration stations in the ECMS parking lot. You will receive a Director Election and Report Approval Ballot for each membership. To speed up the drive thru process, please look over the sample ballot below and determine your choices before the meeting.
Pick up your attendance gift and drop off your completed ballot with the Balloting Committee. Each voting member will receive a $20 bill credit on their next month's bill and be entered into the prize drawing which will be held at a later date.  Winners will be contacted by phone.
2021 Board of Director Nominees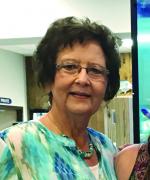 JUDY PETER
"My family and I have lived in Wharton County our entire lives and have been members of WCEC for as many years. My dad, J. Bridges, served on the board in the 1960s and my husband, Frankie, will be terming off this year as WCEC Board President. It was instilled in me at an early age to be a servant and to serve. I would very much like to continue the tradition of my family to serve the patrons, employees, and friends of WCEC.
Wharton County Electric Cooperative has proven itself time and time again in providing to its customers the best of best. You will have to look hard to find a better organization, run by better leaders and employees. WCEC has always been known in this area as a supporter and leader of this community. I will try my best to add my years of expertise to an already 'successful and well-oiled machine.'
As a candidate of WCEC District 3, I think it will take a board that is ever diligent in this daily-changing world of ours to guide, promote, and safeguard our electric power system. I welcome your calls and comments on how to be more successful and productive. 
A big thank you goes out to our linemen and support staff during an unprecedented winter storm just a few months ago. Thank you for this nomination for District 3, and consider marking your ballot for Judy Peter."
Peter has lived in the WCEC service territory for 70 years. She and her husband, Frankie, have three grown children. She is a graduate of Louise High School as well as a wife, mother, grandmother, farmer, and Realtor.
Peter has served as secretary to the Wharton County Youth Fair Executive Board for 8 years and has been an active member and President of the Court Appointed Special Advocates (CASA) Board of Directors for 10 years.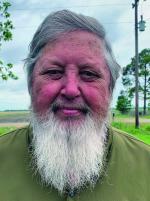 RICHARD L. CLARK
"In 1971, WCEC built a line west of Garwood and FM 1693 to an elderly couple who had never had electricity. If it had not been for WCEC, they may have never had electricity. If it had not been for REA, how many others would have been in the same shape? We had coal oil lamps and wood-burning stoves even into the 1970s. Now, thanks to WCEC our lives are so much easier. 
Lights at the flick of a switch; push a couple of buttons and your meal is ready in seconds; turn a dial, push a button, put your food in a pot, and your meal is ready when you get home.
I've lived through it all - from having to climb every pole to using a bucket truck 99% of the time. Having retired in 2015 after 31 years as a lineman at WCEC, I know what it takes to keep the lights on and the rate as low as possible. Everyone at WCEC - from directors to office personnel to warehouse to linemen and helpers  - works hard to keep the lights on and your house comfy."
Clark has lived in the WCEC service territory for 55 years. He and his wife, Paula, have three grown children and 5 grandchildren. He is a graduate of El Campo High School and Texas A&M Lineman School. He is retired after 31 years of service at WCEC.
Clark has been a member of the Knights of Columbus for 46 years serving as Inside and Outside Guard and Deputy Grand Knight. He is also on the Taiton Community Center board and served as a member of the WCEC Safety Committee.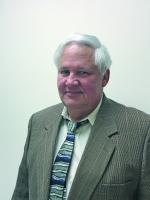 GUS WESSELS, JR.
Incumbent
"Wharton County Electrical Co-op is successful because of the experienced staff we have including the CEO, linemen, and office professionals. It has been a pleasure working with them over the last three years. During the recent freeze event, all personnel did everything they could to minimize the outages and comply with the mandated response from the power generators and ERCOT. I am sure winterizing the plants will be addressed by the legislature during this session.  We need to continue to look at the proper mix of fossil fuel and green energy solutions that will ensure these events will have a minimal impact in the future. I will continue to do my best if elected to a second term as Director of District 6. It is a pleasure serving as your Director."
Wessels has lived in the WCEC service territory for 60 years and is the Dean of Financial & Business Services/CFO at Wharton County Junior College. He and his wife, Donna, have two adult daughters.
Wessels is a graduate of Southwest Texas State University and a Certified Public Accountant. He is a member of the American Institute of CPAs and the Texas Society of CPAs. He belongs to Christ Lutheran Church and has served on the board of Czech Catholic Home.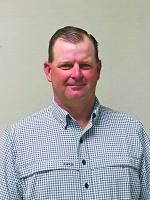 BRENT CERNY
"I am a strong supporter of cooperatives and have been my whole life. I feel cooperatives give their members an advantage over large corporations that are owned by stockholders."
Cerny has lived in the WCEC service territory for 31 years. He and his wife, Sarah, have three children. He is a graduate of El Campo High School and Texas A&M University where he received a B.S. in Agribusiness. He is a district sales manager at Land O' Lakes as well as a farmer.
Cerny serves on the boards of Danevang Farmer's Co-op, United Ag, and Texas Farm Bureau.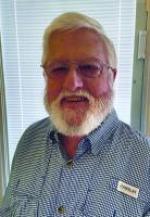 CALVIN PFEIL, JR.
"The recent chaos showed that our co-ops faired above the rest. They had power when others didn't. Our member-owned cooperatives provided fantastic service. They are an integral part of today's world in providing for its members. 
I do believe the future will present an even greater need for the product offered. Even in these difficult times, the co-op has been able to keep the price at a good rate. The future looks bright for the co-ops. I would be proud to serve on the board of our co-op."
Pfeil has lived in the WCEC service territory for 64 years. He is a graduate of El Campo High School and the University of Texas-Arlington. He is retired as a deputy sheriff/jailer for Wharton County. He has five grown children. He is married to Nancy Novosad Pfeil.
Pfeil is a past officer of the Knights of Columbus, 
El Campo Little League board, and is a lector and Eucharistic Minister at St. Philip's Catholic Church.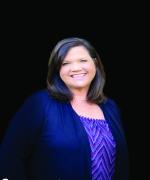 PAMELA R. HUNT
"The benefits of rural electrification allow member-owned cooperatives to purchase power on a wholesale basis and distribute it using their own network of transmission and distribution lines. It is to provide reliable, safe, competitive electricity to their members. It also provides economic benefits to our community rather than distant stockholders.  It is important to maintain electricity to rural areas now and in the future."
Hunt has lived in the WCEC service territory for 6 years and is the Executive Director of the El Campo Medical Foundation. She and her husband, Tommy, have four grown children. She is a Southwest Texas State University graduate and has her Texas Real Estate License.
Hunt is a member of the Anchor Club, Beta Sigma Phi, Delta Gamma, Pilot Club, Rotary Club, and First Baptist Church. She is involved with many youth-oriented organizations such as Rotary Literacy, FBC Youth Committee, and the Shattered Dreams project.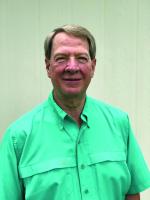 CHRIS BARBEE
"Rural electrification gives those in the country the same advantages as their city neighbors. Since July 24, 1939 when the first rural electric lines were energized in Wharton County, rural electrification continues to change and improve lives. Member-owned cooperatives like WCEC purchase power on a wholesale basis and distribute it using their own network of transmission and distribution lines.
With commercial utilities, only major shareholders have any say in running the company. All members of cooperatives can take part in shaping policies and influencing the business, as expressed through your election of directors. Unlike commercial utilities, cooperatives focus on service, not profits.
I think all will agree that during the recent freeze it was GREAT being a WCEC member! Our WCEC team kept the lights, and heat, on as much as possible while some of our neighbors on AEP lines went 3-4 continuous days without power. That was a benefit of rural electrification."
Barbee has lived in the WCEC service territory for 53 years. He and his wife, Carol, have two grown children. Barbee is a graduate of El Campo High School and the University of Texas. He is the current mayor of El Campo and the former Publisher of the El Campo Leader-News and City of El Campo Community Services Director. 
Barbee is a member of the Rotary Club, a charter member of the El Campo Museum Society and El Campo BEEs, and has served as an officer for the El Campo Hospital Authority, El Campo Chamber of Commerce, West Wharton County American Cancer Society, and Texas Press Association. He is a life member of the NRA and a deacon at First Baptist Church.