Understanding My Bill
We want you to be as informed about your bill as possible.
UNDERSTANDING MY BILL
Believing that an informed member makes informed decisions, and in order to serve our members better, WCEC has developed an "unbundled" billing format that will allow us to provide you with much more information on your electric service bill.
WHAT'S A KWH?
You know your lights and television work, and you get a bill every month, but do you actually know how your electricity is measured?
It's fairly simple, really. Electricity is measured in units of power called watts. Like pennies, watts are pretty small. For most purposes, electricity is measured in kilowatts or 1000-watt units. The watt or kilowatt rating on electric devices - such as light bulbs - tells you how much electricity it requires. The higher the rating, the more electricity it uses.
The number of watts used is then multiplied by the number of hours of use, and the result is expressed in kilowatt-hours -- or kWh.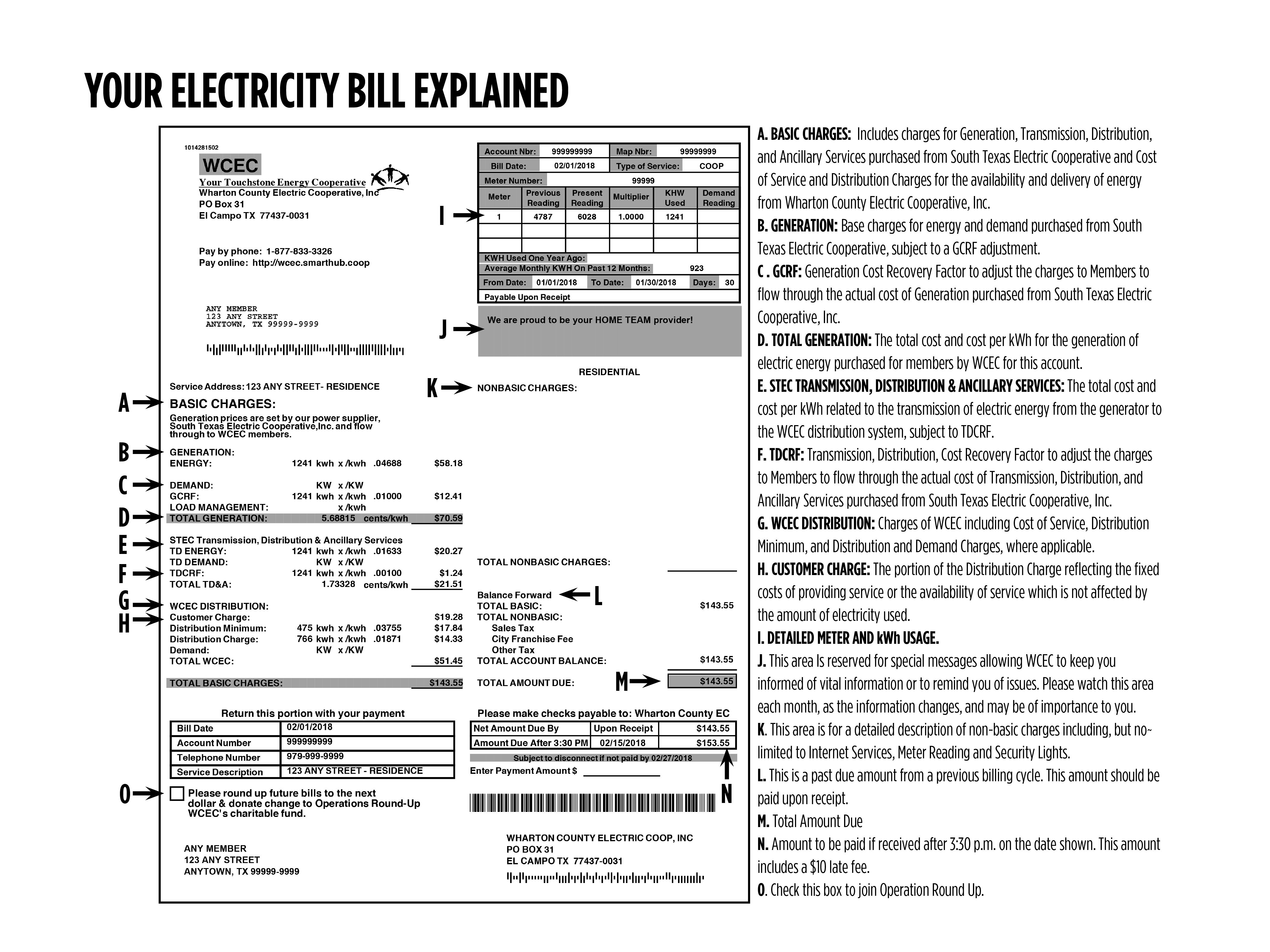 The reverse side of the bill provides valuable information for you as a member. This information includes how to contact us, information on payment procedures, and information about other services and products offered by WCEC.

IF YOU HAVE ANY QUESTIONS; PLEASE CALL US AT (979) 543-6271 or toll free (800) 460-6271.