A MESSAGE FROM YOUR GENERAL MANAGER/CEO
GARY RAYBON
Rising Costs, A Sign of the Times
WHARTON COUNTY ELECTRIC COOPERATIVE is a distribution cooperative and as such makes our living off delivering electricity to your home, farm, or business. On your monthly electricity bill, you will see this cost in the portion of your bill labeled "WCEC DISTRIBUTION".
We purchase electricity on your behalf and bill you for that cost at no markup. That part of your bill is labeled "GENERATION" and "STEC TRANSMISSION, DISTRIBUTION & ANCILLARY SERVICES". All of our power is supplied through our power supplier, South Texas Electric Cooperative (STEC). We, along with eight other cooperatives own STEC and have seats at the table when it comes to decisions on our power supply. STEC has a diverse portfolio of power resources and has long-term investments in power production fueled by natural gas, coal, wind, solar, and hydropower. This mixture of power supply makes good business sense and has served STEC and WCEC well for years as a hedge during uncertain times.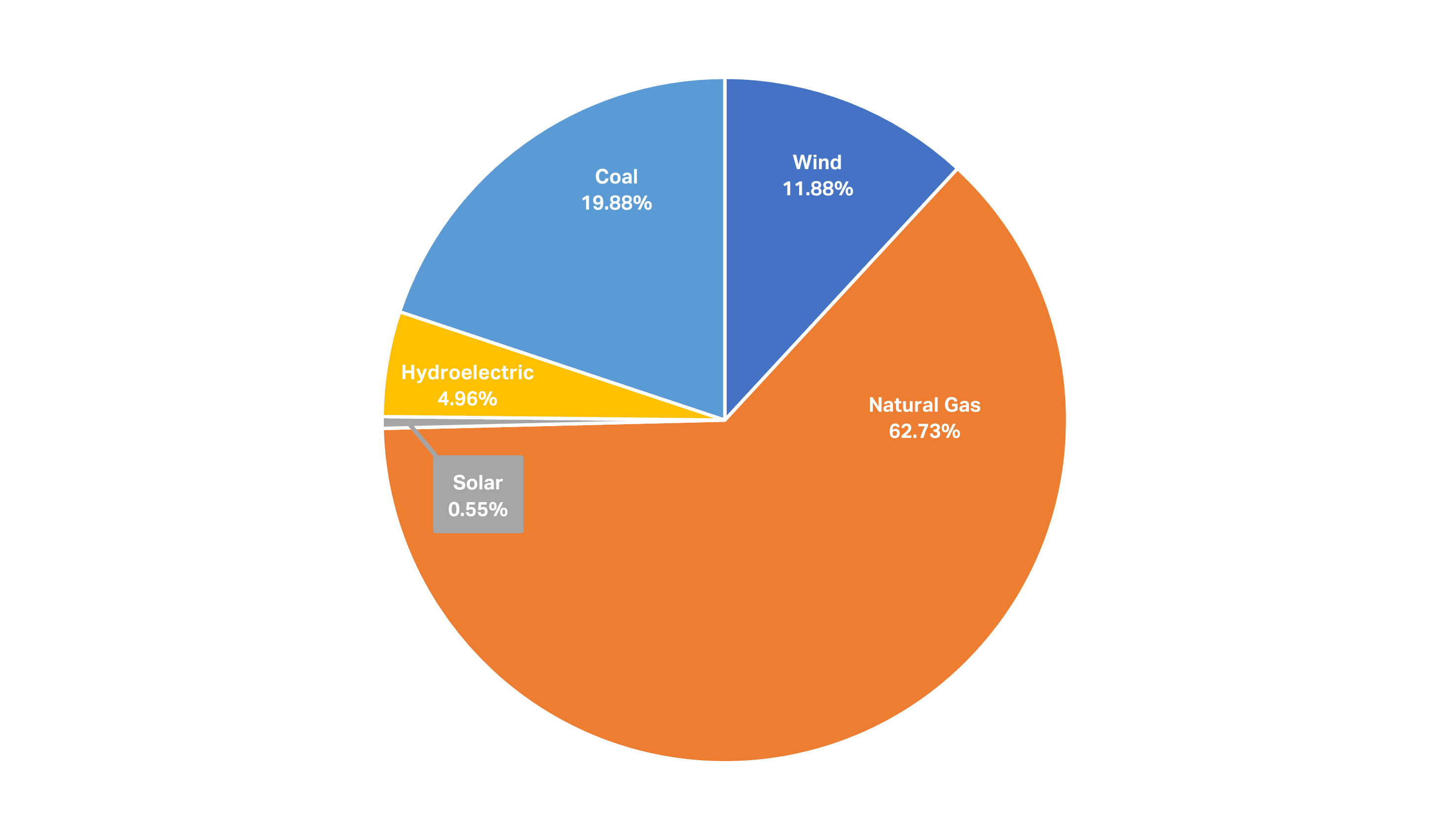 Over the last several months we have seen an increase in the generation portion of our power bills. This has been caused by an unprecedented spike in natural gas prices. While STEC hedges a portion of future gas purchases, the increases in the natural gas prices, which are mirrored in the prices that we are paying at the fuel pump, are alarming to put it mildly.
The pundits are predicting that prices will settle down later in 2022 and into 2023 but in the meantime, we all need to understand that these are the times that we are living in.
I've also included a monthly report that I produce for the WCEC Board comparing the rates WCEC residential members pay to the rates available to our neighbors in the deregulated market. WCEC continues to trend at or well below retail. As we have always done, we will continue to look out for your best interest and do everything in our power to hold the line on power costs.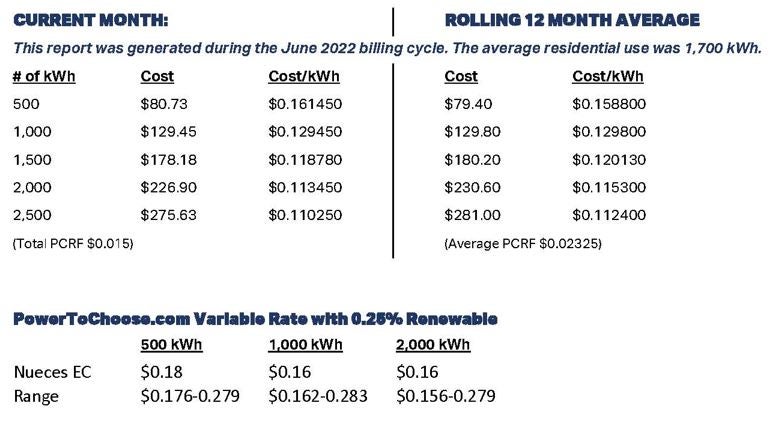 If you have any questions or concerns, please do not hesitate to call me at 979-543-6271.