Current WCEC Projects Ensure Reliability and Safety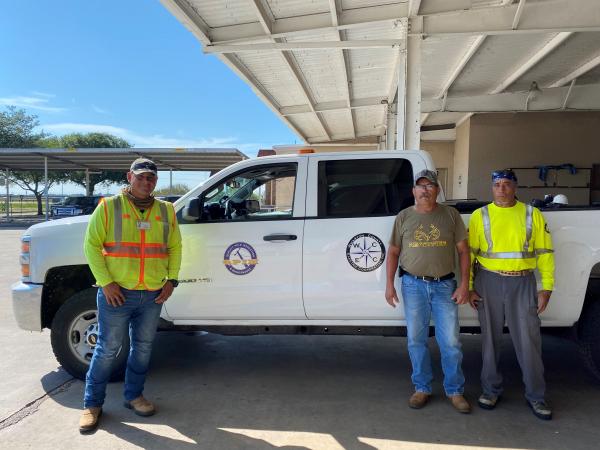 Each year Wharton County Electric Cooperative inspects and treats wood poles to enhance safety and improve electric service. This environmentally safe and approved process adds to the life of aging poles and prevents costly premature pole replacement. The inspection process also allows us to locate poles that need to be replaced. 
This year we have contracted with QPl&M-OSMOSE to inspect and treat poles. They have performed work for us for many years and they are regarded as a leading expert in the wood preserving industry. Their work trucks will have "WCEC" identification stickers on them. 
On June 8, crews will begin work in the Mackay area on 190 poles. This process will take approximately 1-2 weeks. The second area includes 1,260 poles from El Campo north towards New Taiton and Nada. This area will require approximately 7 weeks. Please see maps of each area linked below:
Mackay Area
New Taiton/Nada Area
Additionally, on June 1, Powerline Construction, Inc began to rebuild 1.93 miles of overhead powerline on CR 382 north of Louise. The rebuild includes upgrades to both the power lines and poles. This will result in improved reliability and increase capacity for our members in the area.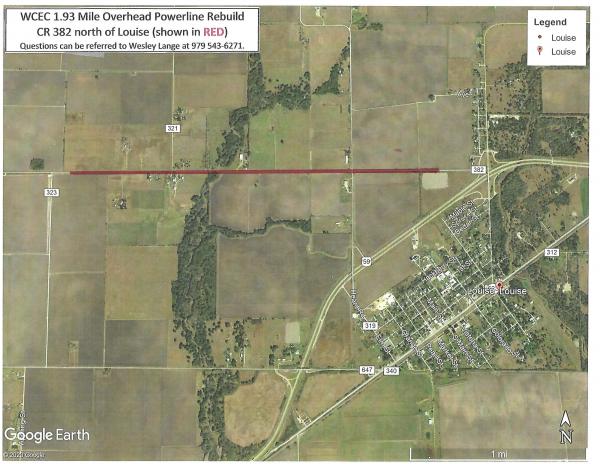 Please give these crews your cooperation and assistance during these projects. If you have questions or concerns, please contact Richard Arnett or Wesley Lange at 979-543-6271. Thank you for your patience and assistance.